Tour operator special deals
---
Looking forward to 2009.
The world is in economic turmoil, many tourists are cancelling or considering cancelling their trips -
what can we do about it ?
---
We have to offer the best value possible together with service excellence.
We need to make it as attractive as possible for people to travel to South Africa. As a transport service provider, we will continue to provide a
great product
, while making sure you are getting the
best possible value
.
---
We are not offering a cheap product, we are giving good value !
---
This is a realistic view of the year we could be in for, and our aim is to make sure that together, we can provide packages which will get the uncertain travellers out there to head our way.
---
As such, we are offering discounted rates untill further notice.
---
The fuel price has come down again. After looking like it could be reaching levels of R 13.00/l during 2009, we are now back at below R 9.00/l, with possibly more to come. This has obviously helped us come up with these reduced rates, and we will stick with these as long as the fuel price remains stable at these levels.
A sample of rates for 2009.

18 seater Mercedes Sprinter -

Full day Winelands or Cape Point : R 1775.00
Full day City tour : R 1600.00

14 seater Toyota Quantum -

Full day Winelands or Cape Point : R 1575.00
Full day City tour : R 1450.00

( These rates include driver and fuel. )
---
Self drive

14 seater Quantum self-drive -

< 3 days @ R 850.00 per day
4-5 days @ R 825.00 per day
> 5 days @ R 800.00 per day

( Vehicle only ; fuel for client account. )
---
For more information about rates, or for a quote, please contact us right away.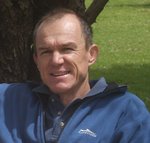 Phone Peter at : 021-7120461 / 073-3543046

OR

Click here to send an email request.


( SATSA member No.1539 )